December 13, 2016: ECGRA Grant Money Works for the Children of SafeNet
Posted on December 15th, 2016 at 12:38 PM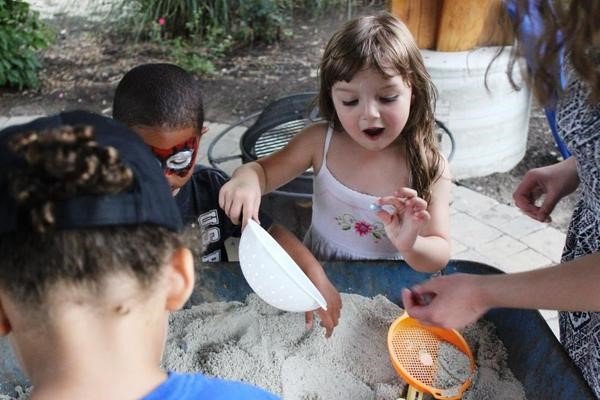 ECGRA Grant Money Works
for the Children of SafeNet
Children of domestic violence victims find safety and healing
SafeNet's primary funding sources enable the agency to serve adult victims of domestic violence – 1,577 adults in Erie County in the most recent fiscal year. SafeNet also provides services to any child accompanying his/her parent – and that's where ECGRA's grant dollars come in.
Since 2013, ECGRA has provided $60,290 to SafeNet via three funding streams: Human Services, Special Events, and Community Assets grants. Thanks to these local share gaming dollars, SafeNet is providing counseling and support services to children of domestic violence victims.
Shelter
is most challenging for children. They may or may not have witnessed the abuse, but suddenly they are leaving their homes. They don't have their toys and maybe their pets, and there are many other people around. At times, their situation is dangerous; they may be transported to
shelter
in a police car and have only the clothes on their backs. Activities and counseling can help with children's anxieties, but SafeNet must also provide for their basic needs. Providing for children is essential to the mission because it helps to interrupt the generational cycle of abuse.
Using local share gaming revenue distributed by ECGRA, SafeNet covers costs of organizing activities, providing counseling, and offering a "natural, holistic place to play" at the Big Backyard, an acre of natural beauty where children can let their imaginations soar.
There are city parks where kids can fly high on the swings or whoosh down the slides or scramble up the monkey bars. But the Big Backyard doesn't have playground equipment. Instead, it is a spacious green space spread in the central city that introduces children to the joys of the outdoors. They can dig in the sand. They can pluck wildflowers. They can read a book on a bench or lie on their backs and gaze at the sky.
"There is a raised area where children naturally pretend they are on
stage
" said Geri Cicchetti, SafeNet's director of advancement and marketing.
SafeNet staff members see first-hand that the services they provide to children are making a difference. Cicchetti shared the experience of one client, the mother of two boys. "They grew to not blame themselves for the family breaking up," she said. "They became happy again."
The Big Backyard is also used eight times a year for children's parties open to the surrounding neighborhood. Live reindeer come to visit at Christmas. At Halloween, the area becomes scary and children can trick-or-treat in a safe space.
ECGRA funding also covers some costs for events that SafeNet hosts to raise money, including the annual Scrabble tournament, the Boo Run 5K, and the 100 Women event.
"ECGRA funding supports SafeNet events and our events support SafeNet's children's programs," said Cicchetti.
The events do even more. They spread awareness about SafeNet's services and build a sense of community with the neighborhood.
Domestic violence affects one in four women, so awareness and outreach are important parts of SafeNet's mission.
"It is imperative to us to make sure people are aware of where to go for services," said Cicchetti.
By providing counseling and other activities for families, SafeNet helps men (yes, men can be victims too), women and children "realize that they aren't alone and that no one deserves to be abused," she said.
"Pennsylvania State government is currently making decisions about the future of the gaming industry without advocacy or input from groups like ours and counties like ours. ECGRA will not stand for Erie County to lose these important economic development dollars. Join our efforts as we work with the Erie County delegation, staffers in Harrisburg, and the Assembly's leadership to protect local share gaming revenue."
-Perry Wood, ECGRA Executive Director
CONTACT YOUR LEGISLATORS TODAY
If you represent a nonprofit, local government, or economic development project that has received funding or if you are a resident who has attended a special event, enjoyed our Lead Assets, or has benefited from gaming revenue in some way, please message your legislators today. Contact information and template letters can be found at

www.ECGRA.org/calltoaction.
dianek@ECGRA.org | 814-897-2690 | 5340 Fryling Road, Suite 201, Erie, Pa.